Cloud Computing & Cloud Services
Cloud services have revolutionized computing, not least through IaaS, PaaS, and particularly SaaS, enabling businesses to build virtualized IT infrastructure and deliver software across the cloud, irrespective of the operating system of a customer.
Gateway's Cloud computing offers the benefit of being flexible, which means not only that you can access additional resources exactly where you need them, but also that you are only paying for the services you use, and you don't need to purchase extra equipment for extra redundancy.
Today, the cloud comes in three flavors which form the cloud stack: Infrastructure as a Service (IaaS), Platform as a Service (PaaS), and Software as a Service (SaaS). SaaS is often built on a PaaS, which is built using IaaS.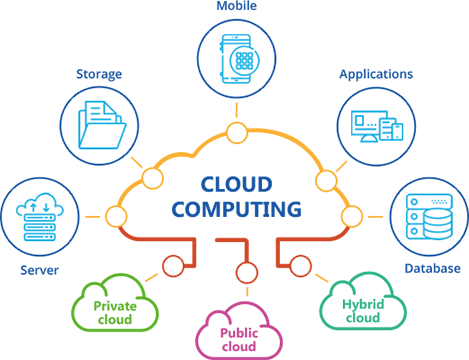 We know cloud. We can help you get its full value
Research shows that nearly two-thirds of businesses have not achieved the benefits that cloud initiatives intended them to offer. Our specific focus is on helping customers build smart cloud solutions-public, private or hybrid-that optimize business value and drive innovation
Every project inside the cloud is different. After reviewing your priorities, with a comprehensive approach that covers people and processes as well as technology, we will work with you to identify the best cloud solution for your business needs.
Gateway can also help you manage and migrate you to one of the following cloud services Amazon web services, Google Cloud, Microsoft Azure and IBM cloud.
Commercial Digital Planning
As your company expands, you'll need a strong MSP to handle and scale your technology infrastructure successfully.
With the latest in personalized technology, digital communications, collaboration tools, public and private cloud options, Gateway Technologies  enhances interdepartmental processes and internal operations